DiskarTech is a digital bank account that includes different financial services like buying load, paying bills, and more. Now, you can also earn cashback rewards and explore different cashback merchants through DiskarTech Rewards – powered by FindShare.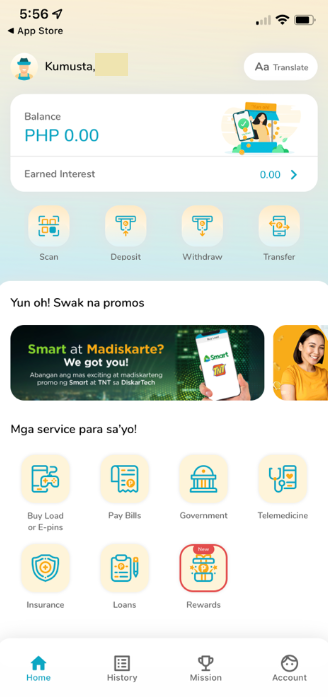 DiskarTech Rewards will reward you with up to 12% cashback when you shop through different merchants inside the app. There are over 250+ different merchants to choose from – with your usual online shopping favorites like Lazada, Shopee, Watsons, MetroMart, and more. So, how does it work?
To maximize your DiskarTech Rewards experience, just follow these simple steps:
Open your DiskarTech App and click on "Rewards".
Choose from the featured merchants or featured promos. You can also search for your favorite shop inside the app.
Click on your chosen promo. You'll see a page for Terms and Conditions.
Click on Proceed and Shop Now. You'll be redirected to the shopping site.
Shop now, then wait for your cashback!
Getting rewarded for online shopping has never been this easy! With DiskarTech Rewards, you can now enjoy shopping and getting cashback without the hassle!